Are you looking for Northern Speech Pathology?
You've come to the right place!
All the Northern Speech Pathology services have now been integrated into Melbourne Kids.
Our Address
77 Holmes Street
3057 Brunswick East
Melbourne KiDS is now NDIS (National Disability Insurance Scheme) accredited.
Are you an allied health professional or teacher interested in renting rooms?
Please call Betty Mihelakos or Kim Galletti (Office Manager).
Do you find it a challenge to take your child to a hairdresser?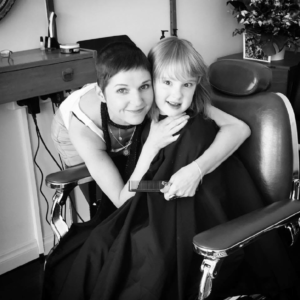 Jill is a hairdresser with over 15 years experience, she also has experience working in disability care, also with children and adults with autism.
Jill understands that people with autism face a range of challenges during a haircut and aims to make the process as stress free as possible for children and their parents/carers. Here is how to make the experience more enjoyable for you:
Jill works with your child's individual needs.
She provides a friendly, private, relaxed environment.
She offers distractions, toys, books, colouring in.
Jill works quickly, however is very patient.
Jill is a qualified hairdresser and she will be at Melbourne KiDS.
On Monday 22nd January 2018.
After this: First Monday of every month.
Please call Kim on 9383 7733 to find out more.
Is your child ready for school?
Date: Thursday 19th October
Location: 81 Holmes St, Brunswick
Time: 6:30 – 8:30pm
Cost: $50
In this 2 hour session we will discuss school readiness and there will be an opportunity to ask the panel your questions:
• Maria Mercuri; St Mark's Catholic School, Fawkner
• Dr Jess Lillis; Psychologist
• Dianne Basser-Goghill; Occupational Therapist
• Betty Mihelakos; Speech Pathologist
Please RSVP: Kim-Melbourne KiDS, 9383 7733 by Monday 16th October.